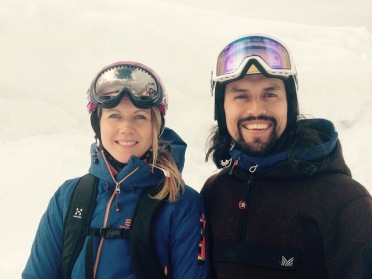 Gästhuset in Åre was built 1951 by Elinas grandfather,
and since then our family has rented apartments and run various activities in the house.
Since 2012 , we are: Elina and Andreas who run Gästhuset and the fashion store Tegel in the ground floor.
During the stores opening hours you can always by if you have any thoughts or just want to say helloo to us.
We would be happy to advise you on Åres best resurants, forests, fishing waters, mountain tours, bike trails, etc.
Our wish is for our guests to enjoy Åre as much as we do ourselves. Very welcome! /Elina, Andreas & Mira.